WELCOME TO THE WAX SHOPPE
We take pride in taking care of your beauty needs. Your time spent at The Wax Shoppe will be as if you are hangin' with your "sis" or just hangin' with your best gals!
BROW
Our estheticians know that the perfect brow waxing can be a great way to complete your look. Depending on your face shape and preferences, our brow waxing experts will recommend a brow shape that best fits you. We also ensure that your brow waxing is as clean as possible by trimming or tweezing any pesky strays. $20.00
BACK
Our back waxing services are ideal for removing hair from hard to reach places such as the shoulders, mid back area, and the small of your back quickly and efficiently. $55.00
BRAZILIAN
Our waxing center experts excel In Brazilian wax, which includes removing all hair from around the bikini line, pubic area, and buttocks. At the Wax Shoppe, we are careful to ensure that each Brazilian wax is as efficient as possible, minimizing pain and leaving you with results that can last weeks. $50.00
LIPS
We specialize in lip wax services for removing unwanted upper and lower lip hair using techniques that irritate the skin less than the typical shave. In addition to a lip wax, our estheticians can also help remove more stubborn hairs for a completely clean look. $10.00
LEG
Full leg waxing services include the upper and lower leg. At our waxing center, we know the joy that smooth legs can bring and work to ensure a clean look. $60.00
UNDER ARM
Under arm waxing provided by our estheticians removes dead skin cells and under arm hair, leaving skin exfoliated and silky-smooth. $20.00
CHIN
Our chin waxing services are a simple, effective way face wax solution to remove stubborn hairs along the chin and jawline. $10.00
HALF LEG
Half leg wax is an alternative to full leg waxing where our estheticians remove hair from either the upper legs (upper legs, inner thighs, and knees) or lower legs (lower legs, knees, feet, and toes). $40.00
ARM
Our arm waxing services include the entire length of the arm, minus under arms and shoulders, and can extend to the hands and fingers if needed. $40.00
FACE
Removing unwanted hair from the side of your face and cheeks is simple with a face wax. Our face wax professionals are trained to remove hair using methods that keep your skin feeling perfectly smooth and clean. $20.00
BIKINI LINE
A bikini wax is perfect or tidying the panty line area and the top, keeping hairs from peeking out from your bikini line without needing to remove as much as a French bikini wax or Brazilian. $25.00
HALF ARM
Our half arm waxing services are perfect for those who only have hair on part of their arms that they would like to have removed. Half arm waxing removes hair on both arms from either elbow to wrist or shoulder to elbow. $25.00
CHEST
Chest waxing services provided by our experts at the Wax Shoppe remove pesky hairs from the chest area, leaving you confident and ready to rock any look. $55.00
FRENCH BIKINI
French bikini wax is a standout option for those who want the clean look of a Brazilian wax while leaving a bit of hair in the front and back. $30.00
BELLY
Our experts know that belly waxing can be a great way to remove stubborn hairs from the area without needing to shave. Belly waxing services can either include the whole belly or the strip just underneath the belly button. $10.00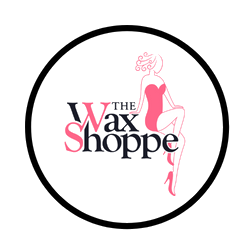 LASH EXTENSIONS
Our lash extension experts offer a wide variety of services designed to keep you looking great. From lash lifts, tints, and laminations, we have everything you need for the perfect set of lashes. Full Set $175 – 2 hours
2 Week Fill $60 – 45 minutes
$80 Lash Lift
$30 Lash Tint
$100 Lash Lift and Tint
$80 Brow Lamination (includes shaping and tint)
$25 Brow Tint
PERMANENT MAKEUP
Top and bottom eyeliner $300
Top liner $200
Lash enhancement $150
Microblading including one touch up $350
I love Melanie. She is so knowledgeable and skilled at shaping the perfect brow! She is so affordable and friendly, the trip for the wax is actually fun. I highly recommend her.
"I have been a client of Melanie's for almost ten years. I have followed her to three day spas and I am so happy that she has a business right by my house. I have had all kinds of facial waxing, and I won't trust anyone else with my brows! I have also had Melanie help me prepare for summer with leg, under arm, and bikini waxing. She has very reasonable prices and delivers great service. I have recommended her to all my family and friends."
I have been to numerous estheticians in my life and no one beats Melanie. She is knowledgeable, fast, and most importantly very affordable! Her warm and funny personality makes me feel right at home. And she is the absolute best at eyebrow shaping! I highly recommend her!
I have been a licensed esthetician for 25 years! My love for waxing began in the seventh grade when I got my first brow wax. I have been shaping and waxing eyebrows ever since. You can say I am a little obsessed. I feel as if everyone could use a great brow wax!! My clients are very special to me. Many of them have said I put them at ease and that my waxing technique is quick and nearly painless. The reason you should come to The Wax Shoppe is that I'm quick, affordable, and efficient.
119 E Bridge St. #240 Brighton, CO 80601
Wednesday - Friday - Saturday